Don't worry, Apple says your iPhone 14 Pro doesn't have a hardware problem.
Apple says that a bug which causes some iPhone 14 Pro handsets to display strange horizontal lines during the boot up sequence isn't a hardware bug and can be fixed with software, according to a new report.
The issue, which has been reported by various people on social media, causes some of Apple's iPhones to display yellow or green horizontal lines on their screen – but only when they are in the process of being powered on. Once the boot up process is complete, the lines go away and don't reappear until the next restart. In some instances it appears during unlocking the iPhone, but not all.
u/1LastOutlaw"" data-modal-id="single-image-modal" data-modal-container-id="single-image-modal-container" data-img-caption="""">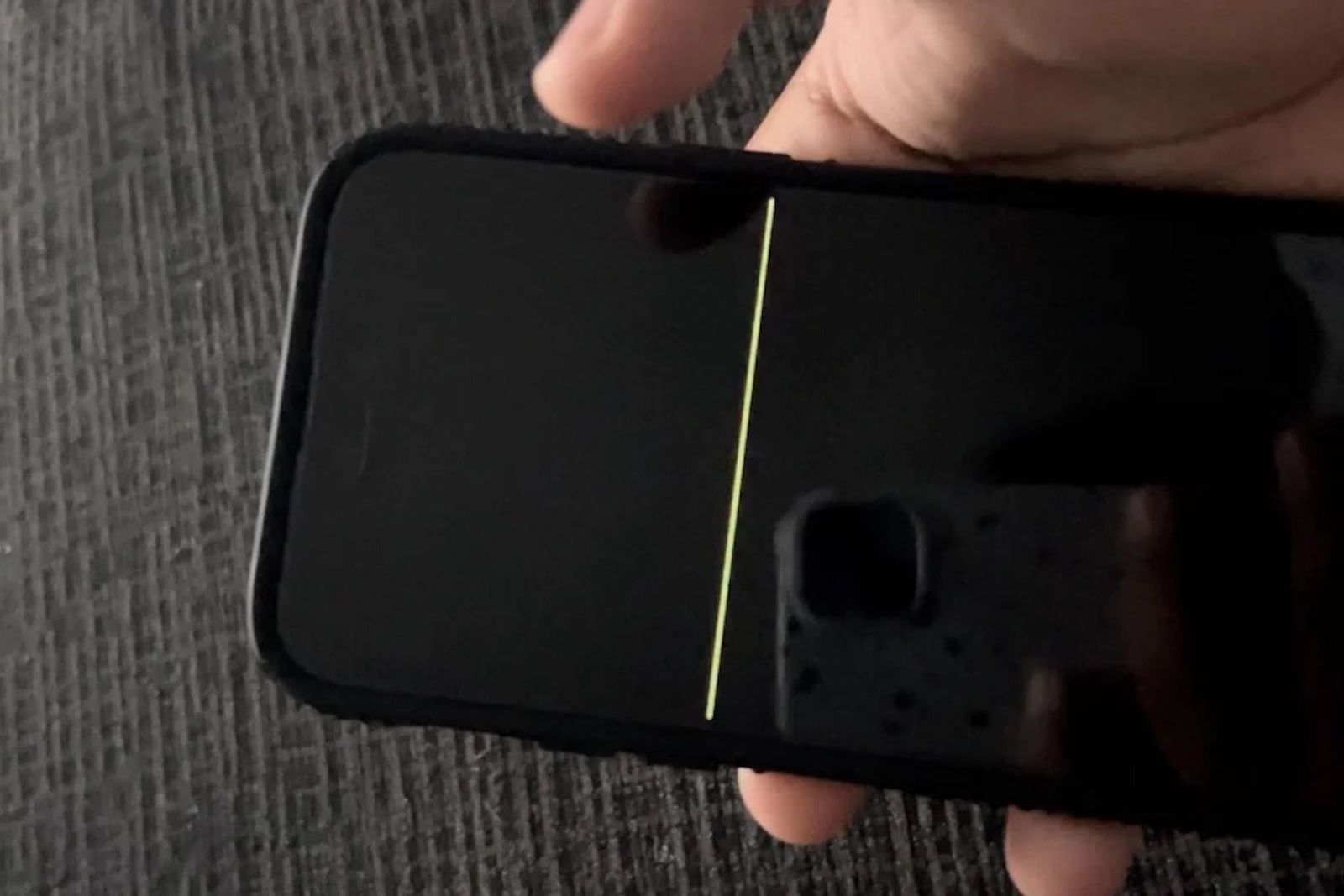 Now, MacRumors reports that the outlet has seen an internal memo in which Apple confirms that the issue is a real one and that it's aware of how to fix it. "[Customers may] report that when they power on or unlock their phone, they briefly see horizontal lines flash across the screen," the memo says. It goes on to say deliver the good news that the issue isn't a hardware one and that a future software fix will deal with it for good.
Apple hasn't confirmed yet when we can expect it to release the software update but it's sure to be one that will be looked forward to by people who suffer from the issue. Apple is already testing iOS 16.3 with developers as well as those on the public beta program and is expected to continue to do so for weeks. It's possible that the fix could be rolled into that release.
However, it's also possible that Apple would rather get the fix into the hands of users more quickly, meaning there could be a future iOS 16.2.1 update specifically built with this issue in mind.
The iPhone 14 lineup hasn't been without its issues since a release in September 2022. Other problems include a camera bug that caused videos to be shakey and iPhones that couldn't be activated when they were brand new.