The 2023 Motorola Razr has a two-tone design going on, assuming this photo is real.
Motorola
Motorola has already been tipped to have an updated 2023 Motorola Razr ready for launch in or around June 2023, and now it appears that we have our first live photo leak. And it's definitely a vibe.
Motorola is expected to give the Razr a bit of a design refresh this year if the rumors turn out to be true. If that's the case, we can expect a much bigger outer display than we're used to and this photo appears to show exactly that. It isn't the greatest of photos, so you will have to pay close attention to what you're looking at. But it sure does look promising.
91mobiles isn't saying an awful lot about where it got this photo, but we're more interested in the design right now. There's a definite two-tone look, with a black display half of the phone married to a rather lovely red-ish color on the other half of the device. We're very here for that look, and we can only imagine that there will be other colors made available as well.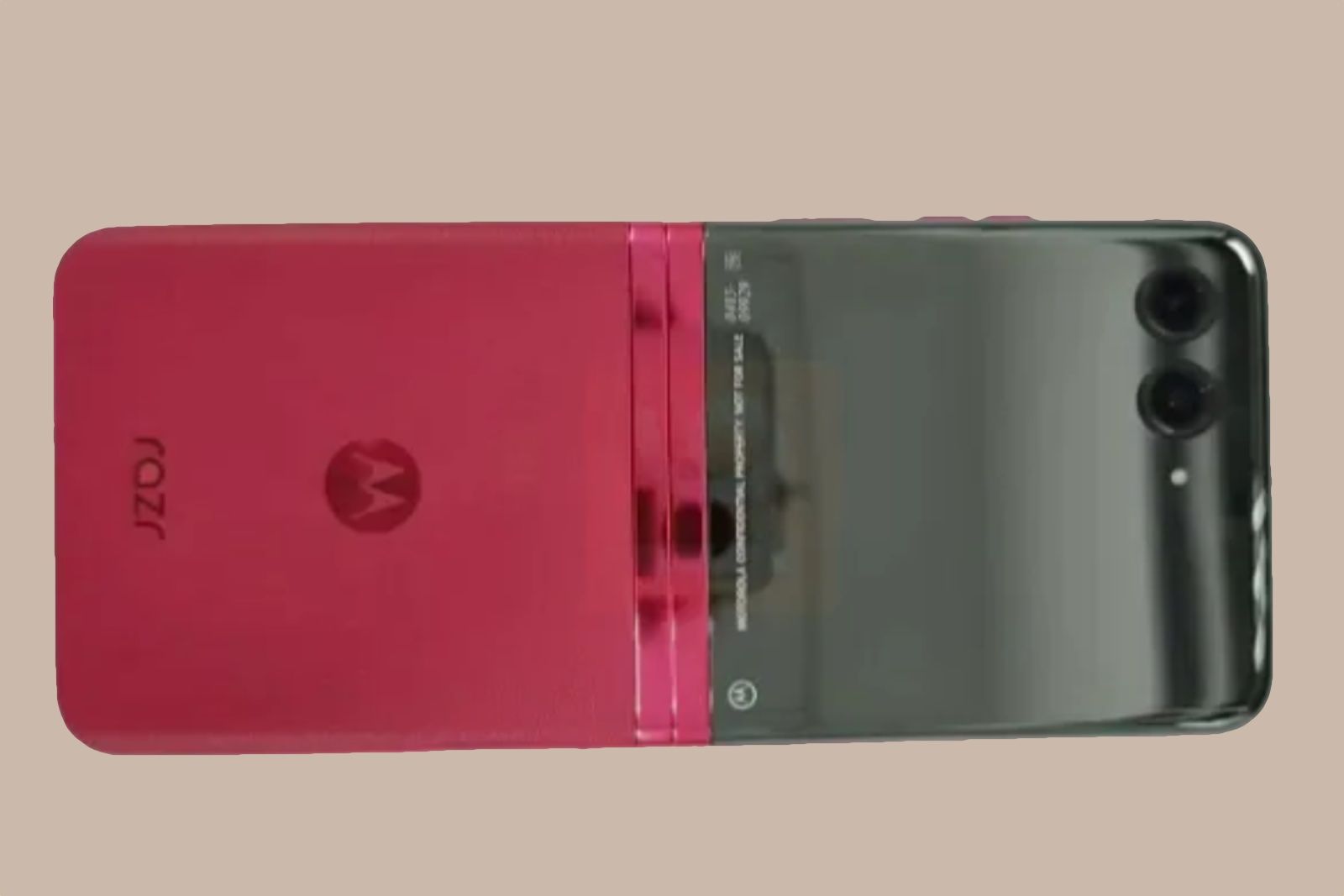 91mobiles / Pocket-lint
The photo also shows a dual rear camera design with what appears to be an LED flash just off to the side. The Motorola logo has pride of place on the non-display side of the phone, as it should, and we can see what appear to be volume buttons off to the side. All in all, it's pretty much what we'd expect from a modern foldable phone. And a big upgrade over last year's model.
Unfortunately, that's about as much as we know about this thing. There's plenty of talk about the displays which are thought to include something measuring around 3.7 inches on the outside. That's an upgrade over the previous model's 2.7-inch display.
In terms of other specifications, nobody knows. But we're expecting Qualcomm's flagship Snapdragon 9gen 2 to be the beating heart of it, whatever else happens to be involved.