Xiaomi's popular, affordable sub-brand has launched some very capable mid-range devices with promising feature sets
POCO
Poco – the Xiaomi sub-brand – has unveiled its latest X-series devices for 2023, and with them, doing what Poco does best: bringing high-end specs to devices that don't cost too much.
The Poco X5 and X5 Pro are the latest mid-tier devices from the popular phone brand, and both of the models feature a large 6.67-inch AMOLED display with refresh rates up to 120Hz, promising super-smooth and responsive animations. Not too unlike what you'd expect on some much more expensive phones.
However, they're not identical because the Pro model's display also features 10-bit color depth, offering support for over 1 billion colours, whereas the regular X5 doesn't.
Otherwise, the two phones are fairly similar, but in most areas, the Pro features a tweak or upgrade just to ensure it justifies its Pro naming. Its camera loadout – for instance – is led by a large 108-megapixel, designed to offer better low-light performance and sharper images than the 48-megapixel camera on the regular model. Both have the same supporting cast of sensors though: offering an 8-megapixel ultrawide and a 2-megapixel macro.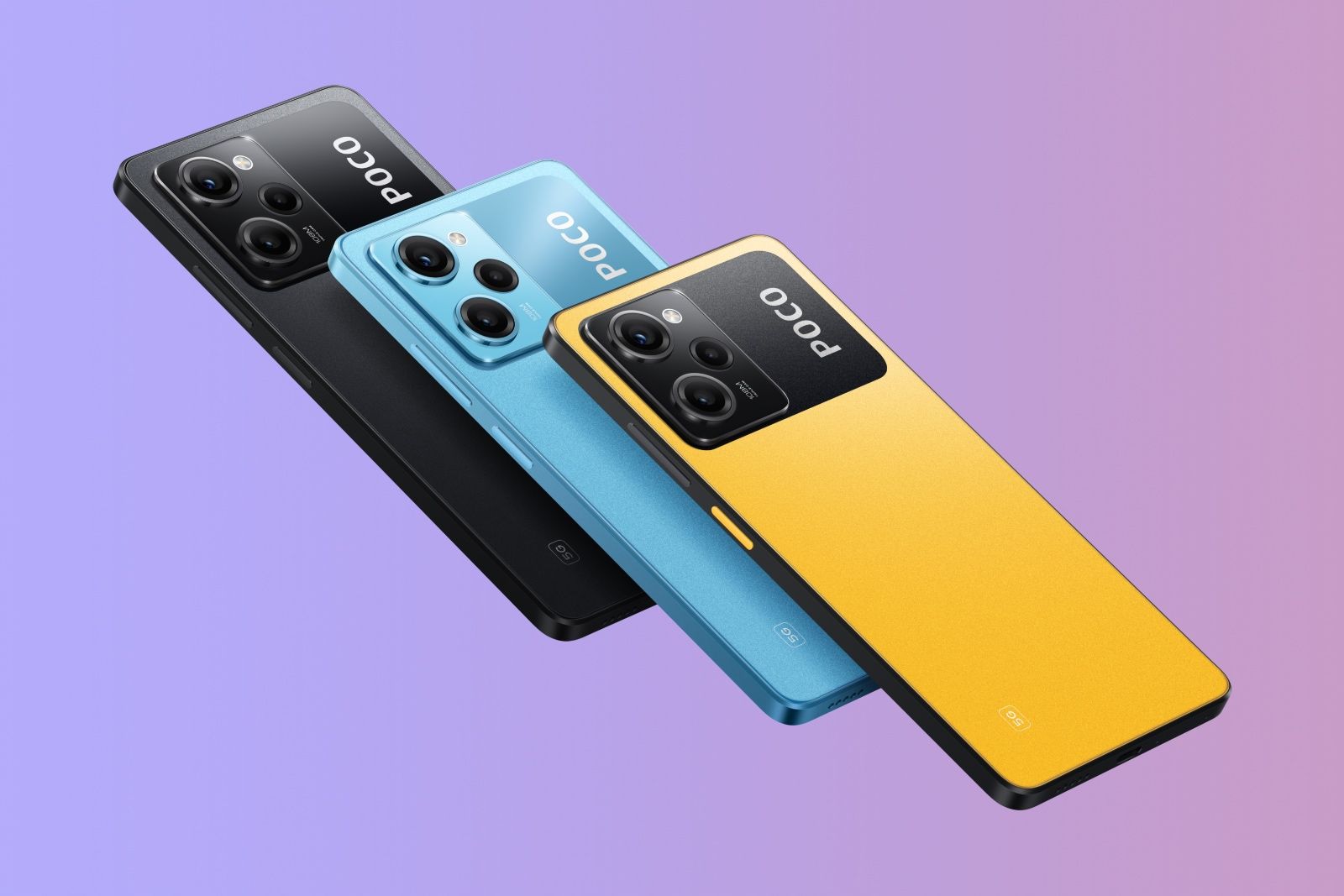 POCO/Pocket-lint
Internally, the Pro model has a more powerful processor running the show. That comes in the form of the Snapdragon 778G chipset, which sits just below the flagship 8-series platforms in performance. The regular model features the Snapdragon 695.
Both devices also feature a pretty large battery, which – at 5000mAh – should be more than enough to meet the demands of even the most active of phone users. But those who require fast-charging – again – will likely be better off looking at the X5 Pro, which has Xiaomi's 67W fast-charging onboard and will completely refill in under 40 minutes. It is worth noting that, while not as fast, the regular model's 33W charging is more than fast enough for most people.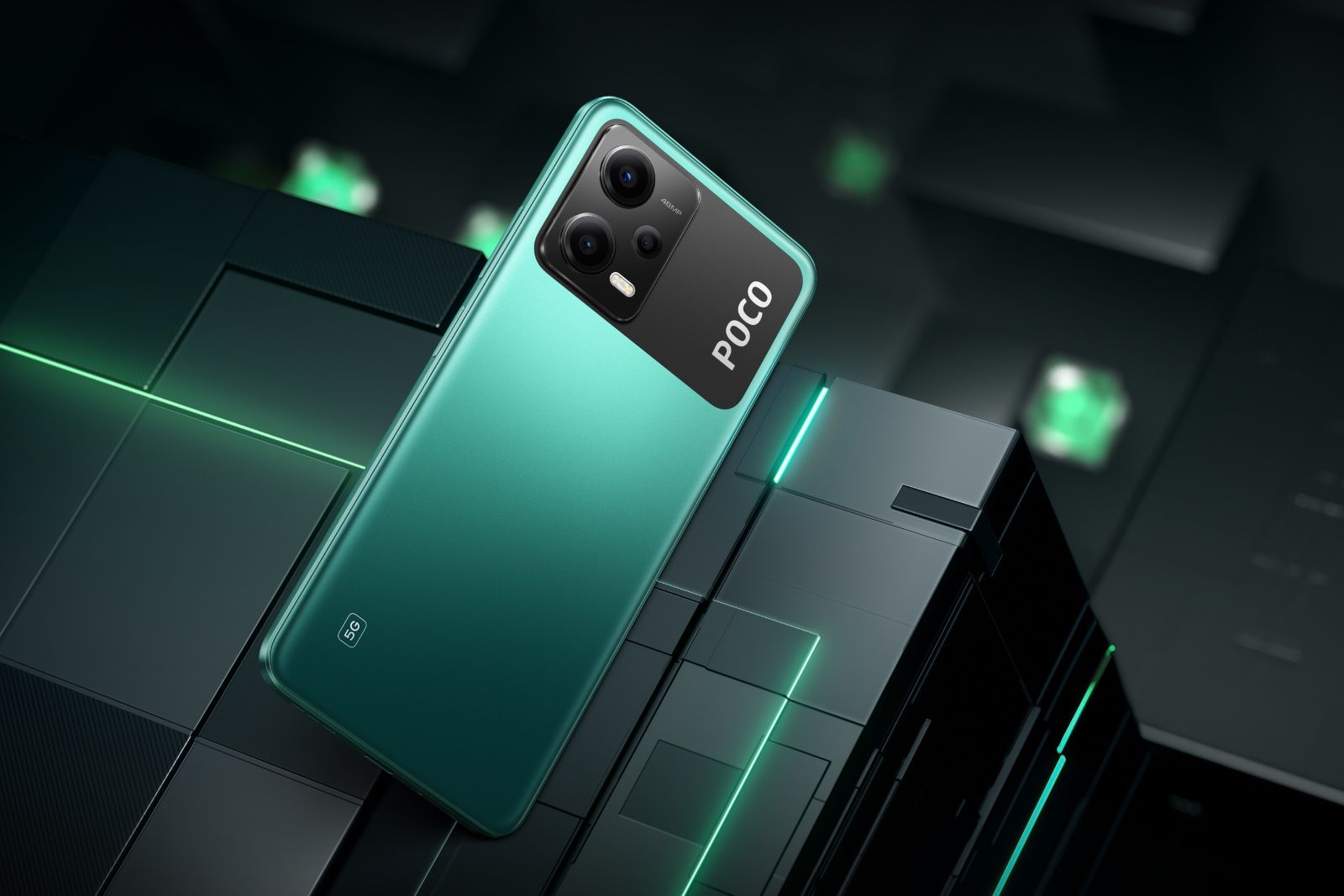 One slightly confusing element of the launch is the software decision. Despite both being in the same series of phones, they're running different versions of Android. Only the Pro model is launching with an Android 13-based version of the company's MIUI skin. The regular is Android 12 (MIUI 13). Still, with the addition of practical features like a MicroSD card slot for storage expansion and a 3.5mm headphone port, the cheaper model still has appeal.
There has – of course – been some cost-cutting involved to get the most important features packed into such a competitively-priced product. One of those was made in the build: both phones are made from plastic, with older versions of Gorilla Glass on the front.
Both the Poco X5 and X5 Pro will be available in blue and black colours, with the Pro available in the classic Poco yellow and the regular launching with green as its third colour.