A flurry of new leaked images have appeared online ahead of Samsung's imminent launch event. A video too, although many are debunking it.
Tecno Mobile Nicaragua
With the Samsung Galaxy S23 series phones to launch in little over a week, the rumor mill has gone into overload.
We've already seen every specification worth its salt, numerous reports on the features of the S23, S23 Plus and S23 Ultra, and plenty of images. Even Samsung itself has got into the act, with its own leaks and teases.
Now we have what look to be a collection of real-world photos of the Samsung Galaxy S23 Ultra variants, a few "official" pre-order marketing shots, and a hands-on video that, it must be said, looks a bit dodgier than the rest.
We'll start with the marketing stills, which look the most convincing and come from credible sources. Trusted online leaker, Evan Blass, posted two pre-order sheets over the weekend showing the S23 and S23 Plus, and the S23 Ultra separately. We can't repost his tweet as it's protected, but urge you to check it out. We've also posted a cropped version of the images below.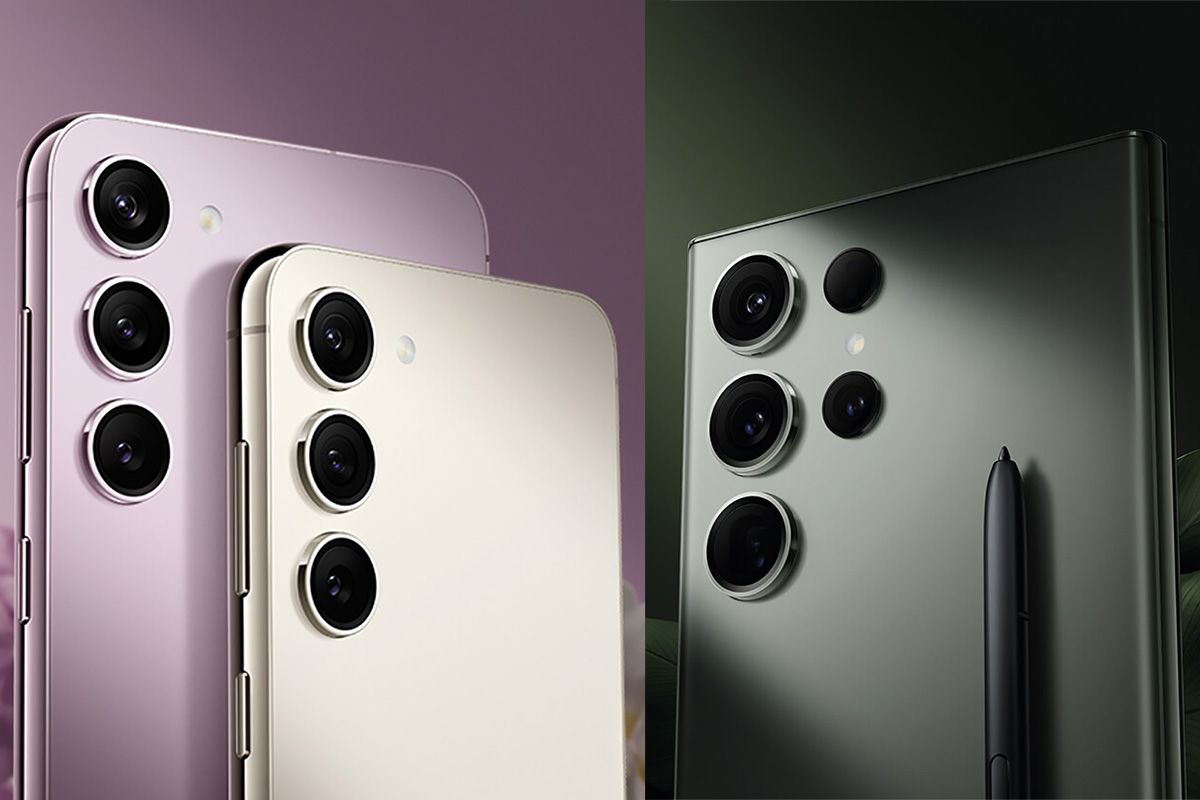 @evleaks
Another marketing image, which seems to be from Samsung France, has been posted by MySmartPrice. It shows a similar arrangement for the phones.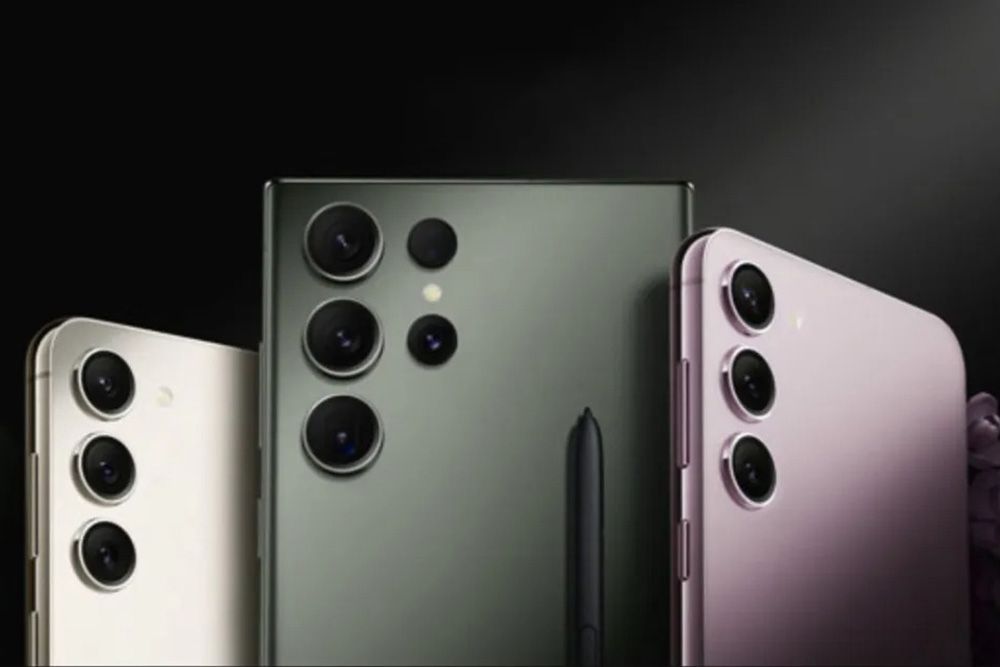 MySmartPrice
Now onto the "live" images of the Samsung Galaxy S23 Ultra. Reportedly leaked by an online retailer (Tecno Movil Nicaragua) on a Facebook page and subsequently posted online by 91Mobiles, they show alleged retail versions of the handset in the four expected colors – Phantom Black, Mystic Lilac, Cotton Flower and Botanic Green.
There's no charger in the box, it has been revealed. And, the pics confirm a slot of the S Pen stylus – which the S22 Ultra didn't have, even though it was compatible.
Samsung Galaxy S23 Ultra hands-on images (Tecno Movil Nicaragua)
The retailer is also said to have reveled the price of the new phone as $1,400, although we don't know what model it refers to as there will be different memory and storage options. It seems excessive, so possibly the top end cost.
Finally, an alleged S23 Ultra unboxing video has hit YouTube, although several sites have already debunked it. The video shows someone handling the Cotton Flower version of the phone, but SamMobile spotted that the antenna line on the metal frame is in the wrong section, in comparison with leaked press renders. Samsung expect Ice Universe also claims that the Samsung logo on the box is wrong – it is thinner than the actual logo, he claims.
Watch the video for yourself and make your own mind up. We'll treat it with a pinch of salt for now.