Ikea has introduced two new smart lights that can be dimmed wirelessly through an app.
IKEA
Ikea has made available a couple of elegant smart lighting products that can be remotely controlled. They can currently be purchased in the UK and Europe.
The light on both the Ikea Pilskott LED Floor Lamp and Pendant Lamp can be adjusted using Ikea's own Tradfri wireless dimmer or the Ikea Home smart app for mobile.
The Pendant Lamp is priced at £80 / €79.99 and features a bendable LED light strip across its sweeping shape. It hangs from a ceiling using two wires and measures 970mm from tip to tip.
Its white light power output is 16.5W (when not dimmed) and Ikea claims that its expected lifetime is 25,000 hours (almost three years if used 24/7).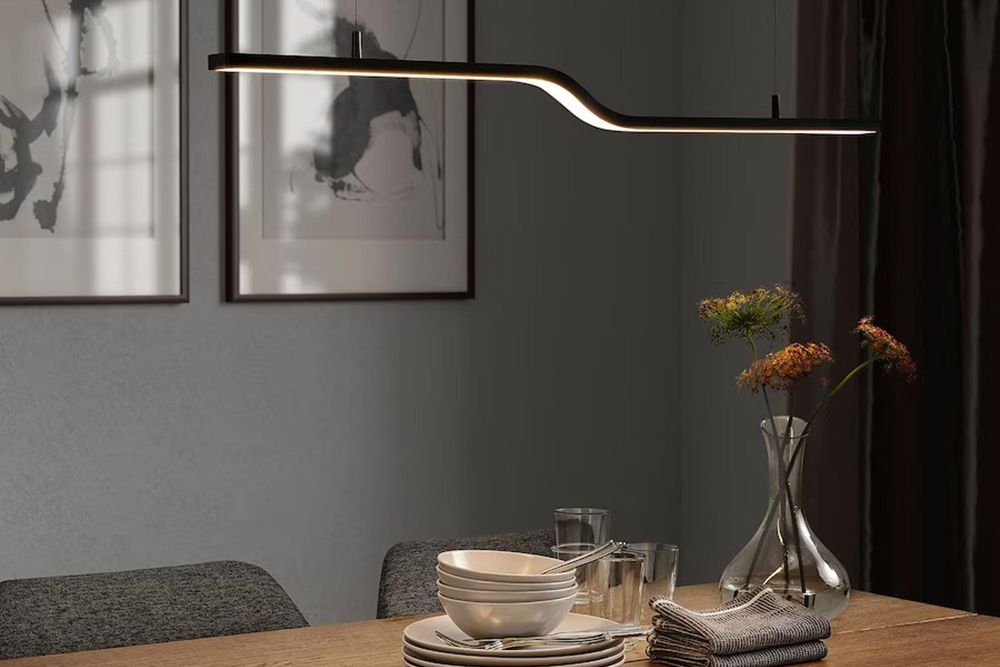 IKEA
The Pilskott LED Floor Lamp is slightly more expensive, priced at £90 / €79.99.
It too features a dimmable, bendable LED strip which curves inside a u-shaped exterior. The lamp offers a 14.5W power output – providing around 700 lumens of brightness.
It measures 1,120mm in height and comes with a 2-metre cord so you can place it away from the nearest plug socket.
These are the only two products in its Pilskott range right now, but Ikea does also have some other smart lighting solutions that give Philips Hue-style effects around the home.
Its Tradfri range includes GU10 and E27 screw bulbs that can be controlled wirelessly using the retailer's dimmer or Home app. It even includes white and color bulbs and a selection of starter kits to begin your smart home setup.
As far as we are aware, however, they aren't yet Matter compatible – unlike some of the category's well-known rivals. That means you can only use the Tradfri system with Ikea's own controls and applications. Still, they do tend to be a tad more affordable than other solutions on the market, so you can furnish your home with adjustable lighting for less.
We are yet to hear if the Pilskott smart lights are coming to North America too. We'll let you know if and when we find out more.