At CES 2023 Nanoleaf has revealed a number of new products to its smart lighting line-up including Matter compatible devices.
At CES 2023 Nanoleaf has revealed a number of new products to its smart lighting line-up including Matter compatible devices.
These devices include Nanoleaf's first-ever "learning" smart light switches along with Nanoleaf 4D TV Screen Mirror Camera and Lightstrips Kit and a modular ceiling lighting solution known as Nanoleaf Skylight.
Nanoleaf says that these new smart products offer smart home automation capabilities which create "rich, dynamic and functional" lighting in your home.
First Matter certified bulbs
Part of the announcement includes confirmation that the Nanoleaf Essentials bulbs and light strips (including the A19, BR30, GU10 and a Recessed Downlight) will be Matter-certified.
This means the lights are tied into that ecosystem and will play nicely with other smart products in your home. So you'll be able to control Nanoleaf lights with Google Assistant or Amazon Alexa with ease. These Essentials products will be launching in the first quarter of 2023, but Nanoleaf has also said that its other products will be Matter upgradeable later in 2023 as well.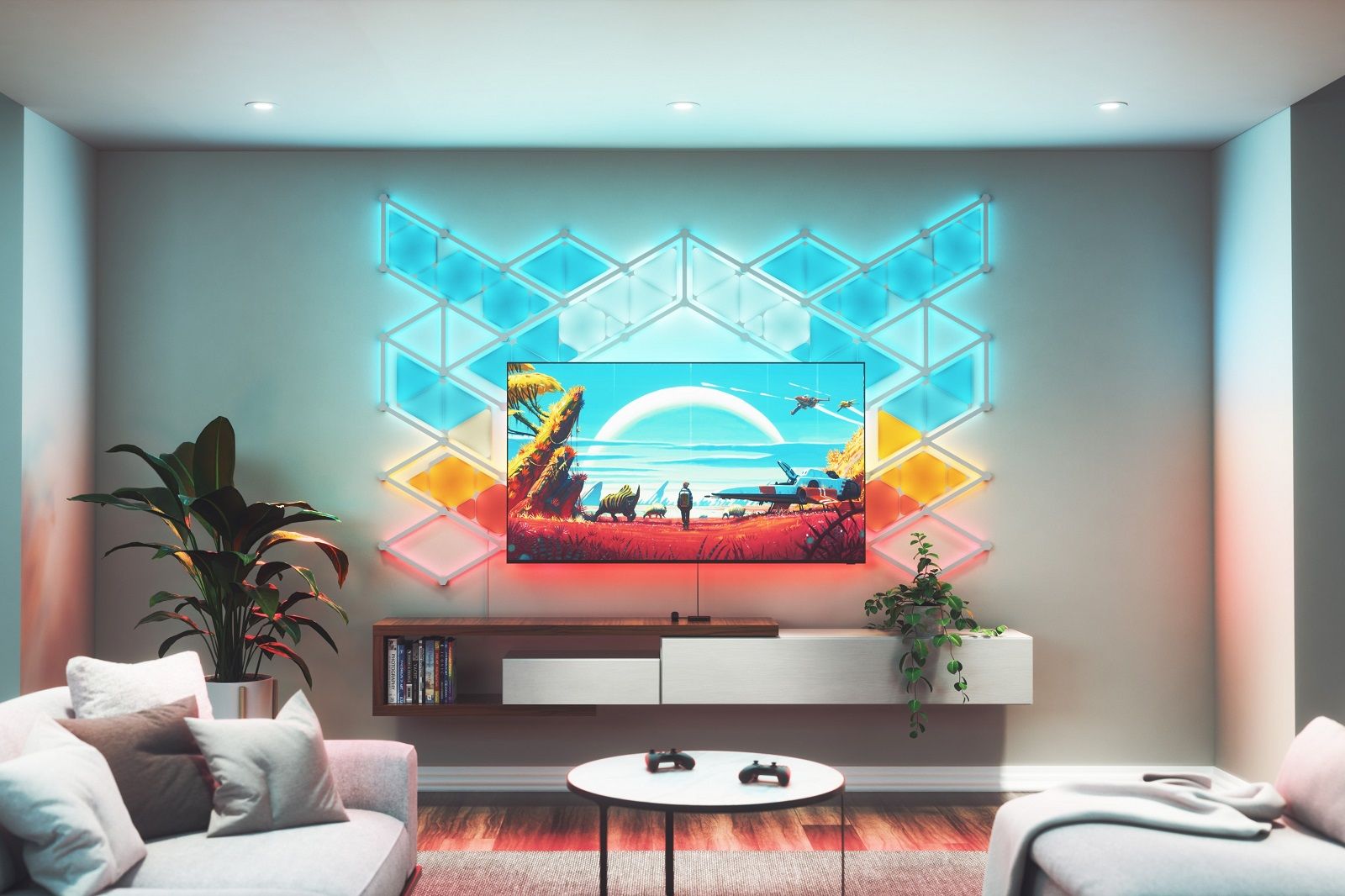 Nanoleaf 4D TV mirroring
Nanoleaf is planning to upgrade your TV viewing experience in 2023 and beyond. It is launching a new kit which includes a Screen Mirror Camera and Matter-compatible Smart Addressable Lightstrip to sync lighting with what's happening on screen. This will result in a more immersive viewing experience for your favorite movies, TV and games.
Nanoleaf has already got some screen mirroring capabilities, but you'd traditionally need a connected PC in order for it to work. This new system should make it a lot easier.
The Nanoleaf 4D TV Starter Kit will be available in two sizes in the second quarter of 2023. The first is for 55 to 65-inch TVs and the second for 65 to 85-inch screens. The light strip has 50 addressable zones meaning you can really customize lighting around your screen, but more importantly it uses Nanoleaf's new Sync+ tech to mirror what's happening on screen.
The kit comes with a camera which can be mounted above or below your TV screen and syncs the lighting. If you're already tied into the Nanoleaf ecosystem you'll be pleased to read that the mirroring will also work across your entire setup. So if you already have Nanoleaf lights in your viewing area then you can get a really dynamic lighting experience.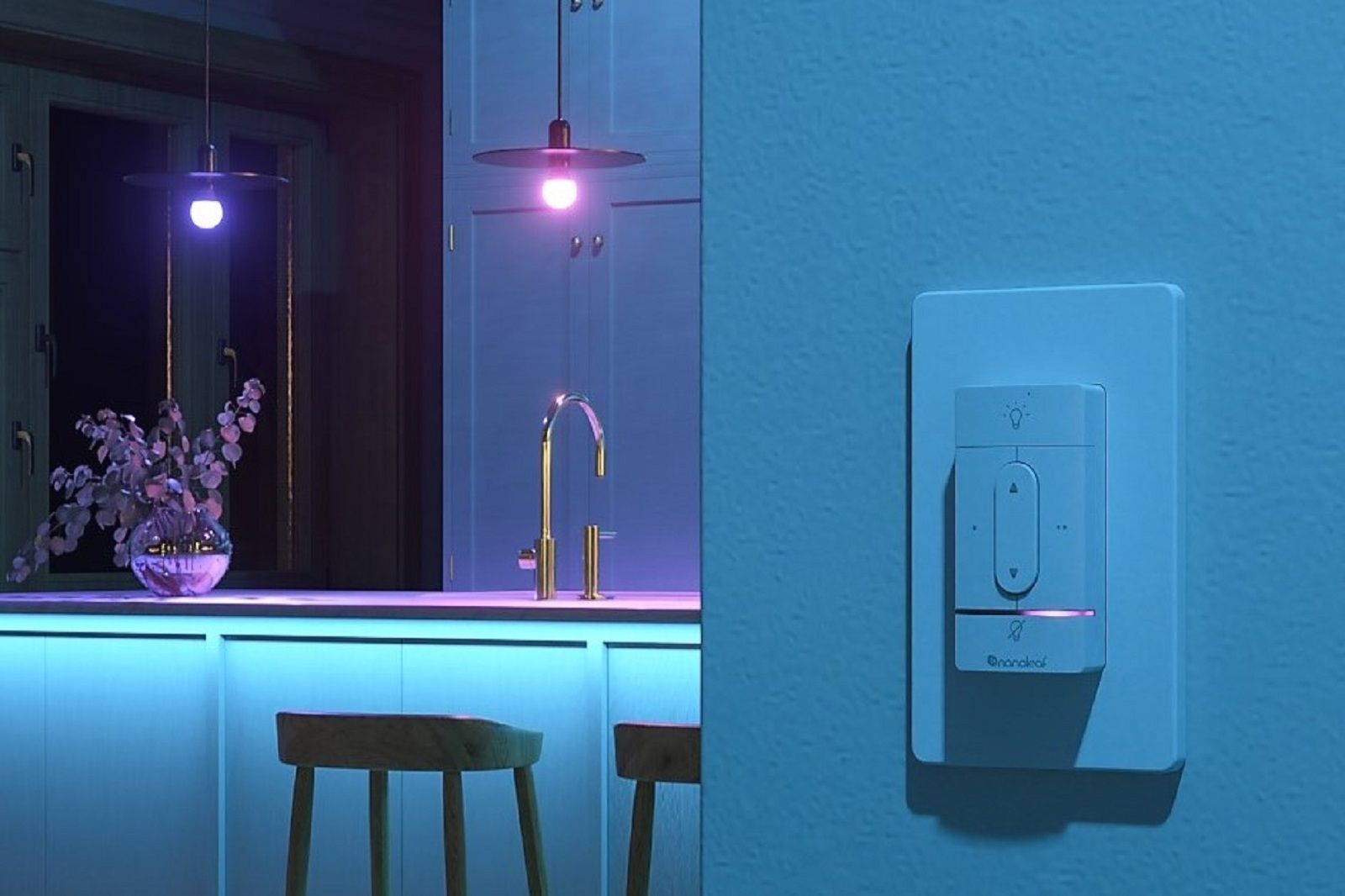 Nanoleaf learning smart lighting controls
Along with the other products Nanoleaf has also announced Sense+ controls. The first-ever "learning" smart home controls for your lighting. It's Matter-enabled and includes several products – a hardwired Smart Light Switch, a wireless Smart Light Switch and Nala Learning Bridge.
These devices are built with both motion and ambient lighting sensors as well as the intelligence to learn your personal habits and lighting schedules.
This means that Nanoleaf Sense+ can learn your lighting preferences and thereby offer hands-free lighting control. This includes predictive lighting actions like automatically turning your lights on and off or adjusting brightness and color temps.
The Sense+ Controls line is launching in the third quarter of 2023.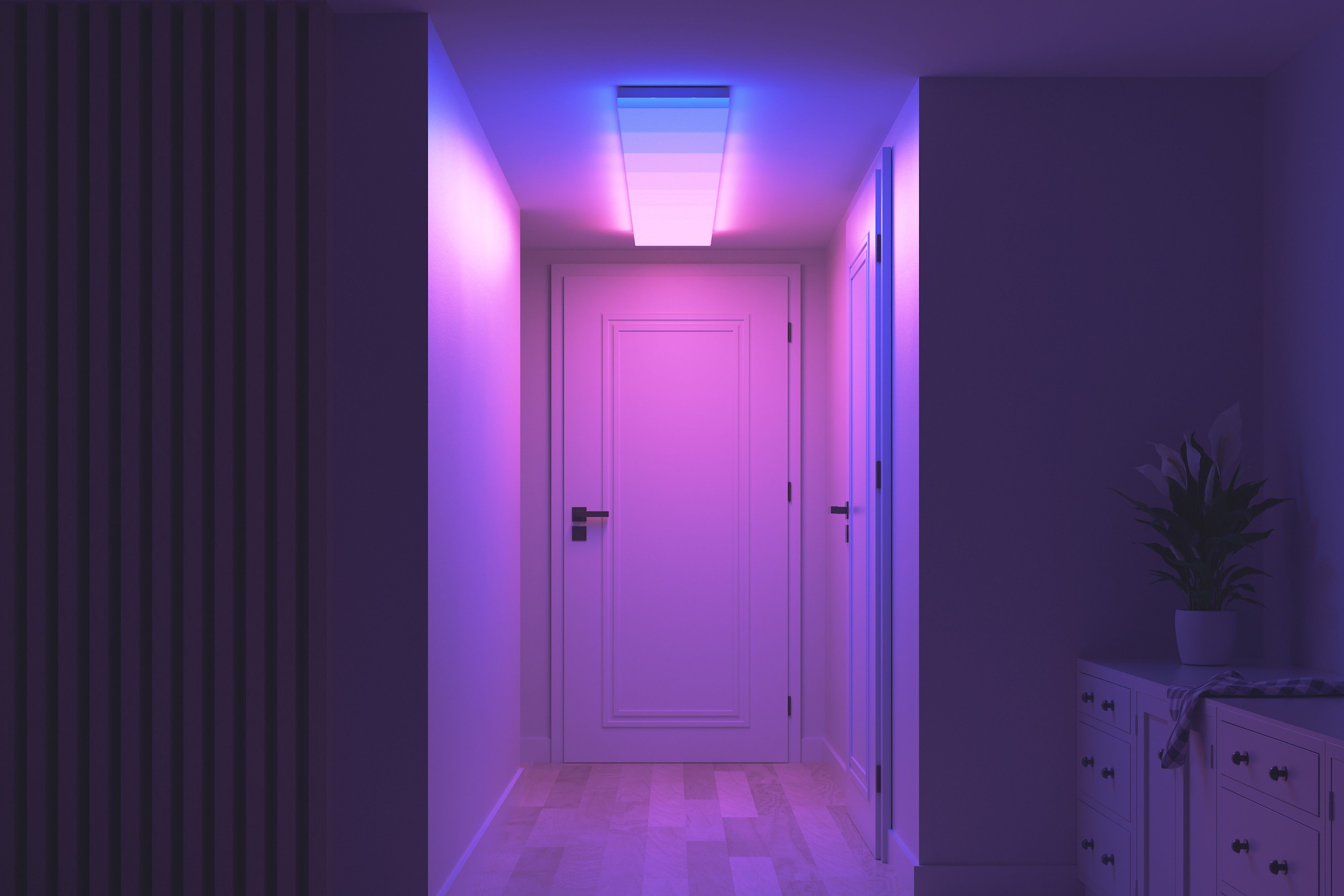 Nanoleaf Skylight
Nanoleaf lighting is now moving to your ceiling as well.
Nanoleaf Skylight is a modular ceiling mountable lighting fixture that provides crisp functional white light for standard use as well as RGB lighting that's fully adjustable in temp, brightness and color range through 16 million colours.
Skylight includes square modular RGBW LED panels that can be installed in various patterns just like other Nanoleaf lights. These smart lights also offer the intelligence you've come to know and love from Nanoleaf including Rhythm Music Visualiser, Screen Mirror, dynamic lighting Scenes and Group Scenes as well.
Combine with Nanoleaf Sense+ and you can get automated lighting for hassle-free lighting convenience.
Skylight is launching in the third quarter of 2023.