A new Google TV home page is rolling out on Chromecast and it's all changing.
Google has begun to roll out a revamped interface for Google TV on Chromecast, making good on a promise that it first made in February of 2023.
The new update has already started to roll out and while Google had already shared some details about what people should expect, those who are already running the new-look home page are noticing that the company didn't tell the whole story.
9to5Google has spotted that the home page now starts with a profile picture in the top-left corner of the screen that can also be used as a way to switch accounts more quickly – perfect for those who have multiple people accessing the same device at different times . That way people can ensure they have their own content recommendations and whatnot.
There's a search option (over on the right) as well as a For You tab that takes over the role of the previous Movies and Shows sections. Then after that, there are tabs for Live, Apps, and Library.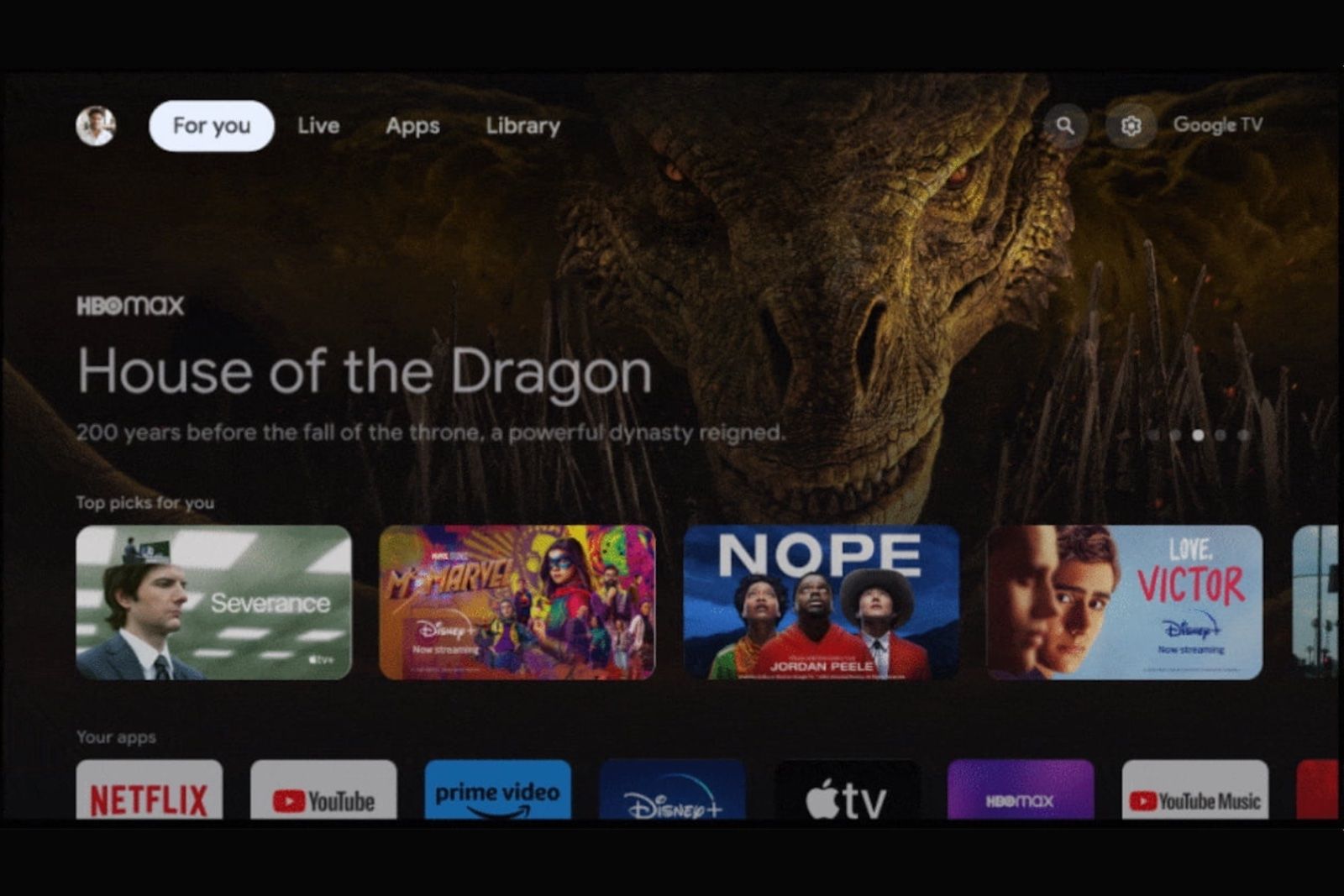 9to5Google
A new Quick Settings option displays shortcuts to a few things including options for Screensaver, Wi-Fi, Accessibility, and Bluetooth. There's also a "Tip of the day" section as well as notifications. That's the bit that Google hadn't previously shared with everyone, so it's a nice surprise for those who need quick access to those kinds of options.
The new Quick Settings option aside, the overall look and feel of Google TV seem to have been tweaked for the better. We'd definitely suggest making sure that you're using the latest version of the software when possible if only to get access to those Quick Settings.
Google continues to work to improve the Google TV software which is most welcome, especially given the company's love of starting something and never quite finishing it before casting it aside. We're looking at you, Stadia.