Pedro Pascal must be a "fungi" to hang out with.
HBO
The Last of Us episode 2 has recently aired and, to celebrate, Google has added an interactive, creepy Easter egg to its search pages.
To see it, type "The Last of Us" into Google on desktop or mobile. You'll then see an icon pop up on the screen, as well as the regular search results. Tap or click on it and the screen will start to be overgrown by a fungal invasion.
Tap it a few more times and the growth takes over more and more until it finally obscures everything.
Those who have seen the show already (or player the games) will realize that the fungus in question is Cordyceps, which has developed the ability to take over and control people, turning them into zombie-like, deadly creatures.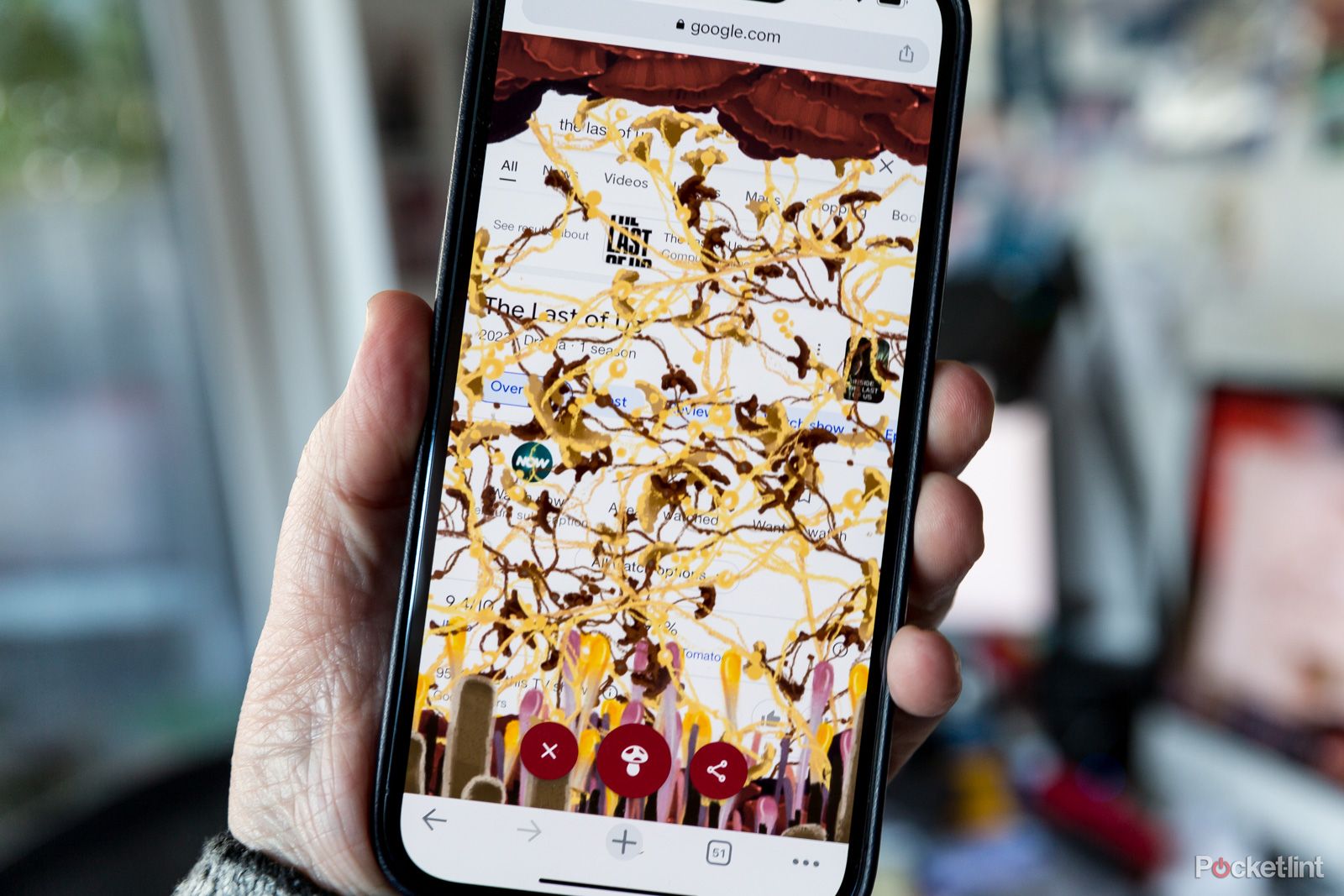 Pocket lint
The scary part (and inspiration for the game series) is that Cordyceps really exists and some varieties can actually take control of ants and other types of insects. They can infect their brains, determine their movements and eventually eat them from the inside out.
This is irreversible in the games and show, with anyone infected eventually turning into a mindless monster who's only goal is to infect others, thereby spreading from host to host. Let's hope you can't catch it through searching on Google, eh?
The Last of Us is a new series that's screened each Sunday in the US on HBO and Monday on Sky Atlantic in the UK, so can be viewed by Sky and Now customers. Two episodes have screened so far from a total of 10.
It stars Pedro Pascal (The Mandalorian, Narcos) as Joel Miller who must accompany Ellie (played by Game of Thrones' Bella Ramsey) across a post-apocalyptic United States as she could provide the answer to ridding the Earth of the infection once and for Alles.
It's a perilous task though as the infected aren't the only monsters out there – other humans can be just as bad too.
You can read all about the show in our round-up feature: The Last of Us TV series – how to watch the show on HBO and Sky.