Roku announced that it was making its own-branded televisions during CES in January, but now they are available and we have more details.
Sold exclusively through Best Buy in the US, the Roku Select and Roku Plus TV ranges include HD and 4K HDR sets in screen sizes from 24- to 75-inches. They start at $149.99.
Roku Select TV
Roku's Select TV range is its affordable option. Available in a healthy range of screen sizes, the sets start at $149.99 and are available in HD and 4K HDR variants.
The Roku Select lineup includes the brand's entry-level, most affordable sets, so starts with HD models at the smaller sizes (up to 40-inches) and rises to 4K for the bigger TVs. They use LCD panels with LED backlighting and, naturally, feature Roku OS for access to all the streaming channels and services you can normally expect from the brand.
Screen sizes on offer are 24-, 32-, 40-, 43-, 55-, 65-, and 75-inches.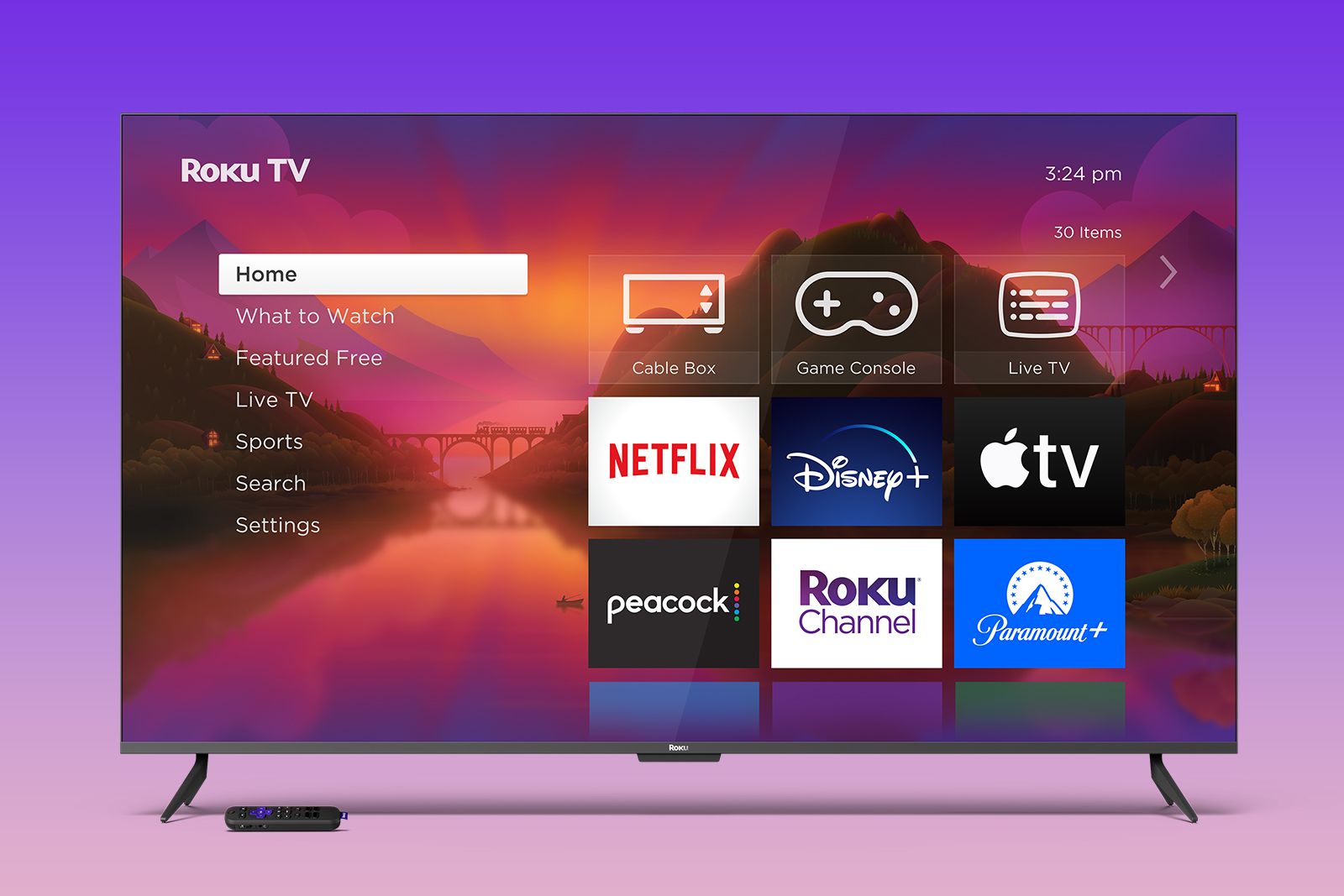 Roku Plus TV
The Roku Plus TV series is the brand's step-up range, with QLED panels, Dolby Vision and Dolby Atmos support, and the Roku Voice Remote Pro for good measure.
If you can stretch your budget a bit further, the Roku Plus TV range ups the ante when it comes to screen tech and several extra features. Available in 55, 65 and 75 inches, each set uses a QLED panel for higher brightness and deeper black levels. This is enhanced through the use of a local dimming backlight and automatic brightness functionality that adjusts the picture performance depending on the ambient light in your room.
The Roku Plus series also features support for Dolby Vision and Dolby Atmos, and has Wi-Fi 6 connectivity for a more stable, faster wireless connection to your home router. It comes with the Roku Voice Remote Pro, which has some additional features in comparison with a regular Roku remote – including a lost remote finder function and rechargeable battery.
Customers with a Roku Wireless Soundbar, Wireless Bass and/or Wireless Speakers from the brand can also then set up seamlessly with the Roku Plus TVs for a more rounded sound performance.
The new Roku TVs will come with Roku OS 12 – its latest software platform – and are available in Best Buy stores and from its online store now.